View shell-command-structure.md
Shell Command Structure Summary
Positional Arguments

Positional arguments are passed as-is after the command name.

cat file1.txt file2.txt
---
View loader.mjs
This file contains bidirectional Unicode text that may be interpreted or compiled differently than what appears below. To review, open the file in an editor that reveals hidden Unicode characters. Learn more about bidirectional Unicode characters
| | |
| --- | --- |
| | import esbuild from "esbuild"; |
| | import { readFile } from "node:fs/promises"; |
| | import { fileURLToPath } from "node:url"; |
| | |
| | export async function load(url, context, nextLoad) { |
| | const source = await readFile(fileURLToPath(url), "utf-8"); |
| | |
| | if (/\.jsx$/.test(url)) { |
| | const transformedSource = await esbuild.transform(source, { |
| | loader: "jsx", |
View postgres-windows-installation.md
Postgres Setup on Windows
Download Postgres installer.
Run installer.

Keep all default options selected (PGAdmin, command line tools, etc.)
Keep port at default: 5432

Navigate to the directory where you installed postgres, and enter the bin directory (should be something like C://Program Files/PostgreSQL/[VERSION_NUM]/bin). Copy this file path and add it to your PATH environment variable.
NOTE: Restart your terminal if you already have it open. And if you're using the terminal in VSCode, you'll have to restart VSCode to have it pick up the changes to the PATH variable.
Run $ psql -U postgres in command prompt. This runs the psql command as the default "postgres" superuser.
Type password you used during install.
View mac-install.md
Install SQL using Homebrew

Begin by updating brew:

To install the latest version of PostgreSQL using Homebrew, run the following commands.
View array-cheat-sheet.md
Cheat sheet: JavaScript Array methods

Finding Array elements:
[

'■'

,

 

'●'

,

 

'■'

]

.

includes

(

'■'

)

           

⟼

 

true




[

'■'

,

 

'●'

,

 

'■'

]

.

indexOf

(

'■'

)

            

⟼

 

0




[

'■'

,

 

'●'

,

 

'■'

]

.

lastIndexOf

(

'■'

)

        

⟼

 

2




[

'■'

,

 

'●'

,

 

'■'

]

.

find

(

x

 

=>

 

x

===

'■'

)

      

⟼

 '

■

'


[

'■'

,

 

'●'

,

 

'■'

]

.

findIndex

(

x

 

=>

 

x

===

'■'

)

 

⟼

 

0
View longest-palindrome.js
This file contains bidirectional Unicode text that may be interpreted or compiled differently than what appears below. To review, open the file in an editor that reveals hidden Unicode characters. Learn more about bidirectional Unicode characters
| | |
| --- | --- |
| | /** |
| | * Implement a function that finds the longest palindrome in a given string. |
| | * For example, in the string "My dad is a racecar athlete", the longest |
| | * palindrome is "a racecar a". Count whitespaces as valid characters. Other |
| | * palindromes in the above string include "dad", "ete", " dad " (including |
| | * whitespace on each side of dad). |
| | */ |
| | |
| | function longestPalindrome(string) {} |
View mongodb-quickstart.md
MongoDB Quickstart
Introduction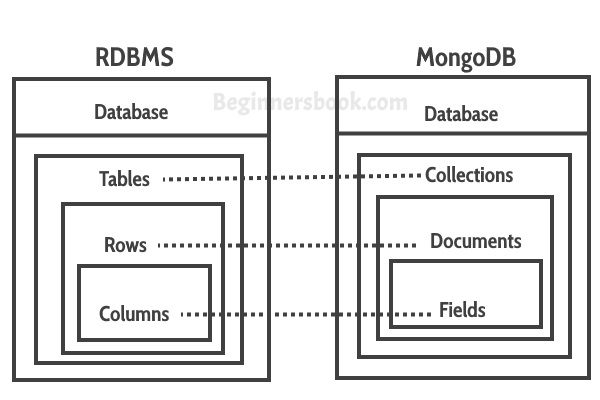 Installation
View binary-tree.js
This file contains bidirectional Unicode text that may be interpreted or compiled differently than what appears below. To review, open the file in an editor that reveals hidden Unicode characters. Learn more about bidirectional Unicode characters
| | |
| --- | --- |
| | class Node { |
| | constructor(data) { |
| | this.data = data; |
| | this.left = null; |
| | this.right = null; |
| | } |
| | } |
| | |
| | // Every value in the Left subtree less than root |
| | // Every value in the right subtree is greater than or equal to the root |
View recursive-reverse.js
This file contains bidirectional Unicode text that may be interpreted or compiled differently than what appears below. To review, open the file in an editor that reveals hidden Unicode characters. Learn more about bidirectional Unicode characters
| | |
| --- | --- |
| | const reverseIterative = (arr) => { |
| | const result = []; |
| | for (let i = arr.length - 1; i >= 0; i--) { |
| | result.push(arr[i]); |
| | } |
| | |
| | return result; |
| | }; |
| | |
| | const reverseRec = (arr) => |
View factorial.js
This file contains bidirectional Unicode text that may be interpreted or compiled differently than what appears below. To review, open the file in an editor that reveals hidden Unicode characters. Learn more about bidirectional Unicode characters
| | |
| --- | --- |
| | // 4! = 4 * 3 * 2 * 1 |
| | // 5! = 5 * 4 * 3 * 2 * 1 |
| | // 1! = 1 |
| | // 0! = 1 |
| | const factorial = (num) => { |
| | let total = 1; |
| | |
| | for(let i = 1; i <= num; i++) { |
| | total *= i; |
| | } |