Why you should consider joining NoviCap
For the culture...
Mission-driven

Our goal is to build a global invoice finance company that enables small businesses to instantly receive early payments against their outstanding invoices.
Great place to work
Results-oriented organization with zero bullshit

NoviCap is a meritocracy where ideas flow freely and are judged on merit. Management is very down to earth and frankly we are still a small company (<25 people) so you can have a huge impact.

We care about making our customers happy and build a great company together. In order to make sure we all agree on what is best for the company, we are very transparent with our numbers and regularly present board decks to the entire company. We also share meeting notes of the weekly management meeting. We have dashboards hanging in the office that display our key metrics so everybody knows how the business is doing at all times.

If you want to work in an environment with zero politics and where data carries the day, then you will love this.
Continuous learning

We try to apply the best practices as they are known today in all fields, ranging from marketing to engineering. People learn new things every day and we are always open to trying new things. We have a big NoviCap library with many highly rated books on specific topics are present. If you are hungry to learn about business, risk, marketing, sales or scaling startups then you are going to love this.

We expect you to think critically, learn independently and figure things out.

If you are looking for a position with a lot of hand holding then please look elsewhere.
For the challenges...
Technical challenges

There is no shortage of technical challenges at NoviCap ranging from managing large datasets, complex trading algorithms, responsive UI, machine learning, pricing algorithms, API's (loads of them) and ofcourse keeping everything nice and tidy for maintainability.

We build major new functionality every month and currently these are some of the projects that we are ahead of us in the near term:
Scrape UK's companies house data

NoviCap is expanding to the UK and as part of that we need to download and process credit risk data for our pricing algorithm.

Consolidate all scraped company data into elasticsearch indices

Because it is just so much faster to scrape a whole website and put it in elasticsearch then to scrape the website everytime you need data.

Implement multicurrency support in our trading system

We are expanding to other EU countries and will need multicurrency trading support for that.

Implement an API for early payments

Our algorithms can price any invoices automatically and we our processes are simple enough that we can deliver this service through an API. We are partnering with Sage on this and several other invoicing softwares, needless to say that we are the worlds only API for getting invoices paid early.

Iterate and continuously expand coverage of our automated pricing algorithm.

Our goal is to make sure we can price any invoice in the world instantly, currently our coverage is limited to Spain.
Technology stack

We're using all the good stuff ;)

Below is an overview of used technology of our main projects and a short explanation of what the project is for:
Data warehouse
red shift
metabase
AWS lamda for synchronization
postgresql views
We value data-driven decision making a lot, no excuses or decisions made on feelings. We use amazon redshift to store daily snapshots upto 1 year back, this day-by-day view allows us to answer any question about the present and the past rapidly.
We use AWS lambda to load database backups into redshift and the user interface is ensured with metabase.
Application
Ruby on rails
React
Webpack
Redux
Postgresql
Cucumber
Rspec
Our web application is fully tested with more than 390 functional scenarios and 838 unit tests. The application is built on SOLID principles and we are using react.
Scraping
nodejs
elasticsearch
command line tools
We are very good at scraping and have amassed millions of records from social media data to company directory data. Our tool of choice is nodejs and elasticsearch for parsed storage.
We experimented with hadoop for processing but this turned out to be a bad idea.
Marketing website
cloudfront
yeoman tooling
nodejs
redux
Our marketing website is fully static and therefore is impossible to hack, the website is precompiled with yeoman and uploaded to S3 and then delivered via cloudfront. Parts that require updating often are built with markdown.
Blog

Well, nobody has built a better CMS so far. Our wordpress is hosted behind cloudfront so any possible security issue (of which there are many) doesn't impact us.
Risk algorithm microservice
random forests
logistic regression
lots of scraped data!
python
scikit learn
We've built an machine learning algorithm that can predict with 86% accuracy if a company will default next year or not.
Developer processes
heroku for deployment
codeship for continuous testing
git for version control
github for code review
hipchat for communication
rollbar for error tracking
We are using Kanban to manage work in progress.
![alt text][kanban] [kanban]: https://s3.amazonaws.com/uploads.hipchat.com/124167/904275/MiGhAnw8K81Feu1/IMG_1224.JPG "Whiteboards!"
For bragging rights...
Perks
Ergonomic seating and standing desks
Quarterly company retreat
Friday beach volley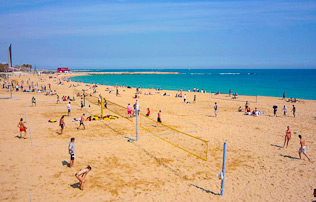 NoviLang

Language exchange between english and spanish speakers every thursday at 16:30
Ping-pong

Because the building we are in bought a ping-pong table cause... startups You will have plenty of tournements to become a level-60 ping-pong warrior
Limitless coffee
Very. Important.
Free breakfast
VC-backed
Press
cfr. Spanish press: https://novicap.com/prensa.html English press: https://novicap.com/en/press.html
What are we looking for?
Senior software engineer

We are looking for a senior software engineer who can pull his weight and write clean and maintainable code to join our existing engineering team. We are currently 2 senior devs and a data scientist and foster love for memes, rock music, fantasy lore, clean maintainable code and pushing code.

The content of the role varies from
integrate new data sources
integrate machine learning microservices
update pricing algorithm
extend our early payments API
maintain our automated trading algorithms
implement anti-fraud measures such as canvas fingerprinting
help automate our backoffice
You must have deep working knowledge of at least one modern language (ruby, python, scala, elexir,...) and obviously knowing ruby is a big plus. Knowledge of ruby is not required as we strongly believe that great engineers can learn any language in a reasonable timeframe. Affinity with functional programming is a plus
Please let me know if you're interested either via linkedin or email me at nicolas@novicap.com
We are hiring!