Freelancer, data wrangler/engineer

Chicago
Block or report user

Report or block dannguyen
View GitHub Profile
View bashfoo.yaml
"

"

"

bashfoo.yaml

https://gist.github.com/dannguyen/ad80b9d03f755822d3cc03174bcbef74

Dan Nguyen's personally curated list of bash/command-line commands and snippets

that are useful but yet he keeps forgetting

"

"

"

#

gist: https://gist.github.com/dannguyen/ad80b9d03f755822d3cc03174bcbef74
View aws-textract-sample-readme.md
AWS Textract -- sample document image and data from the offical demo

AWS Textract is now out of closed beta. You can read the features page here, and you can also read about its limits here (e.g. no handwriting). Basically, if you've ever had to deal with the hell of getting structured data out of a PDF (scanned image or not), Textract is aiming for your business: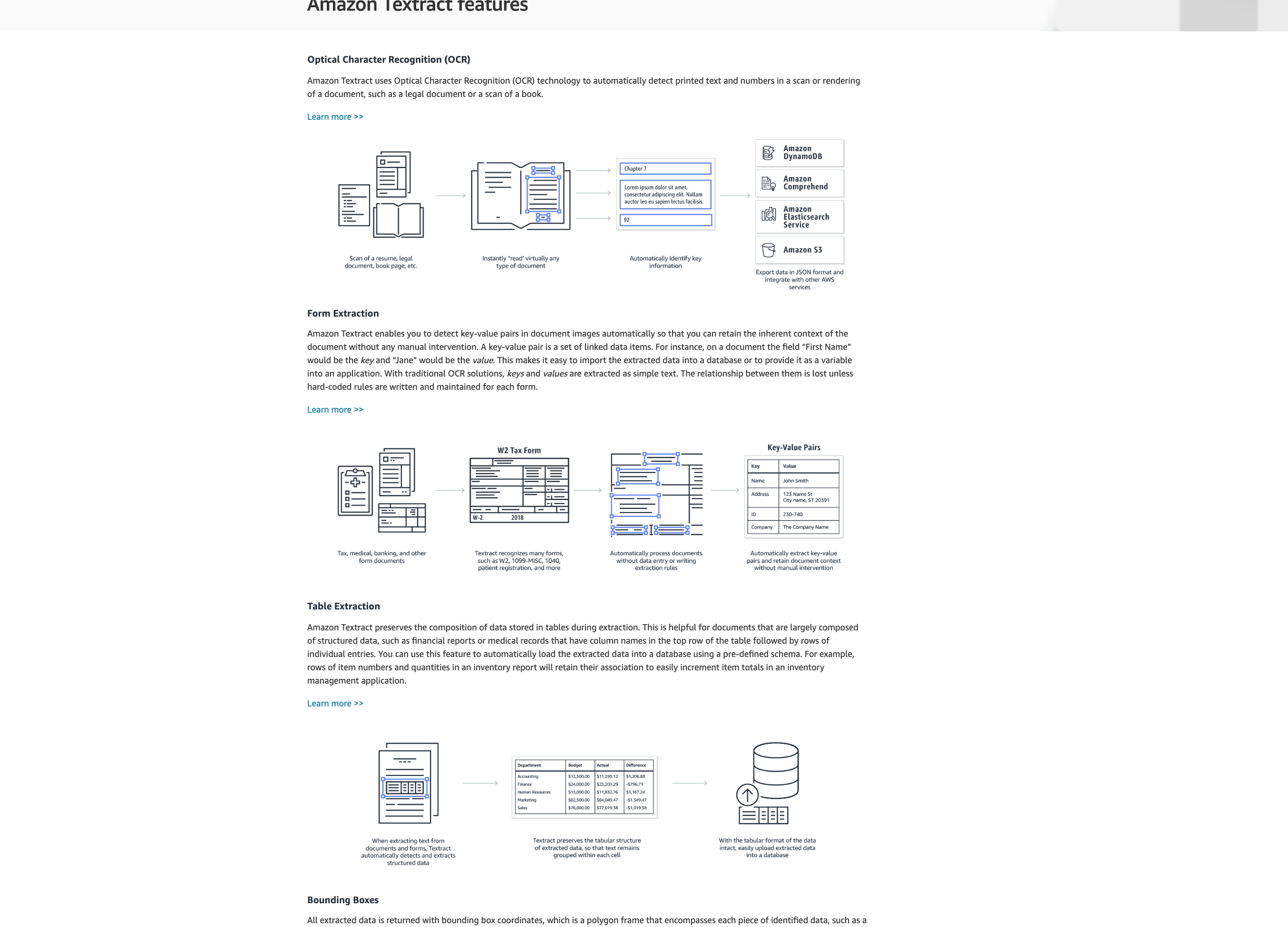 This short gist contains some of my brief observations about Textract and its demo, as well as direct links to the most relevant and important files, such as the Textract demo sample image and the resulting data files from Textract's API. If you have an AWS account, I h
View aws-textract-demo-readme.md
[Ignore this gist, checkout the github] Testing AWS Textract's ability to correctly extract data tables from a difficult FBI stats report PDF Update: I've since realized that this writeup would be far easier to do as its own Github repo, given the number of files involved. Please ignore this gist which I'm keeping here as a backup, and instead, visit:
tl;dr: pretty good table structure overall, given the issues with the original PDF. However, there were inexplicable and critical data errors, as if Textract converted the PDF to an image, OCRed it, and then attempted to extract the data tables.
Amazon Textract was announced about 6 months ago but was made public today (May 29). If have an AWS account, you can check out Textract's point-and-click demo, which allows you to upload an image or PDF for T
View sample-public-tweets.csv
| | |
| --- | --- |
| | ID,Posted at,Screen name,Text |
| | 1123212586919419905,2019-04-30 13:08:43 +0000,shinya1720777,"妙にテンションの高いまーちゃんにあおられた |
| | キビナゴりせ |
| | |
| | #今日のりせ活 https://t.co/qabC3PQi7m" |
| | 1123212591109672961,2019-04-30 13:08:44 +0000,inesteiixeira,RT @lunaaaaa20: acho que a coisa mais linda é acompanhar o crescimento da pessoa que gostamos e contribuir para isso |
| | 1123212591109689348,2019-04-30 13:08:44 +0000,BTS20520283,#BBMAsTopSocial BTS @BTS_twt kalp |
| | 1123212591139045381,2019-04-30 13:08:44 +0000,Dipendr80247123,"RT @YL511: #البتكوين |
| | 📌اش الحكاية : |
| | - |
View _house-public-disc-scraper-README.md
Simple scraper of the ASPX search form for U.S. Congress House financial disclosure results

The following script, given someone's last name, prints a CSV of financial disclosure PDFs (the first 20, for simplicity's sake) as found on the House Financial Disclosure Reports. It's meant to be a proof-of-concept of how to scrape ASPX (and other "stateful" websites) with using plain old requests -- without too much inconvenience -- rather than resorting to something heavy like the selenium websdriver

The search page can be found here: http://clerk.house.gov/public_disc/financial-search.aspx

Here's a screenshot of what it does when you search via web browser: